12th July 2012 - 13th July 2012
"Hitting the Target?" How New Capabilities Are Shaping Contemporary International Intervention
The workshop's objective is to explore how new selective precision strike capabilities available to military and intelligence forces are shaping approaches to international intervention.
The workshop will examine a topic of increasing public policy interest: how new capabilities driven by new technologies have been changing our understanding of global security and are reshaping international intervention in pursuit of political, security, or humanitarian objectives (or various combinations of all three). These technologies include the capacity to mount precision military strikes from high-level bombing campaigns - and more recently the selective targeting of individuals from unmanned aerial vehicles (UAVs) – together with the highly sophisticated communications infrastructure needed to support them.
The workshop will bring together policy-makers, practitioners and academics from a variety of disciplines to consider the ethical, legal, political, and behavioural implications of this new, selective, precision strike capability. It will examine the way in which technological changes are affecting how decisions about intervention are reached, and how advances in precision-strike capabilities impact on those who intervene, as well as those affected on the ground.
SPEAKERS
Mr Geoff Loane, Head Of Mission, ICRC Mission in the UK
Professor Jason Ralph, Professor of International Relations, University of Leeds
Dr Jamie Shea, Deputy Assistant Secretary-General, NATO
ORGANISERS
Professor Sir Mike Aaronson
Dr Tom Dyson
Dr Regina Rauxloh
Dr Wali Aslam
POST-EVENT PUBLICATIONS
Publication of an edited volume, Precision Strike Warfare and International Intervention, by Routledge Global Security Studies
Production of a policy brief, Hitting the Target? How New Capabilities are Shaping International Intervention, in conjunction with RUSI (the Royal United Services Institute)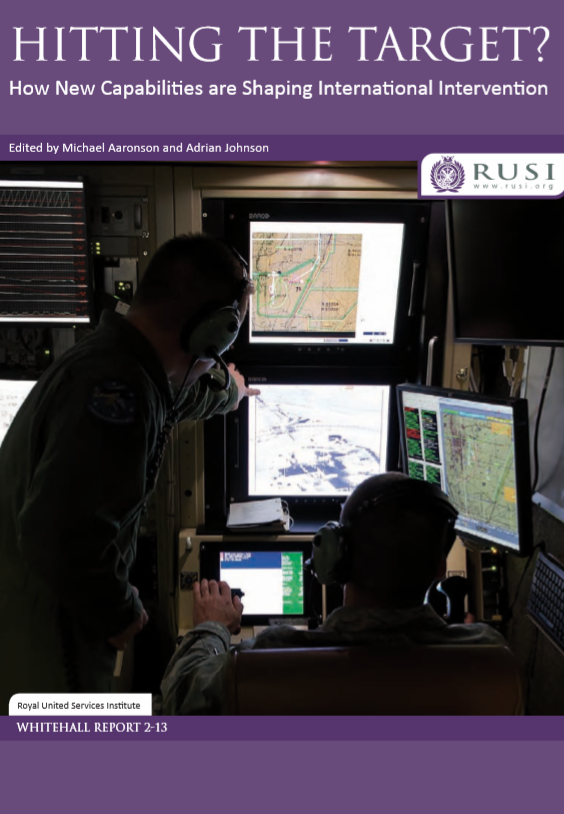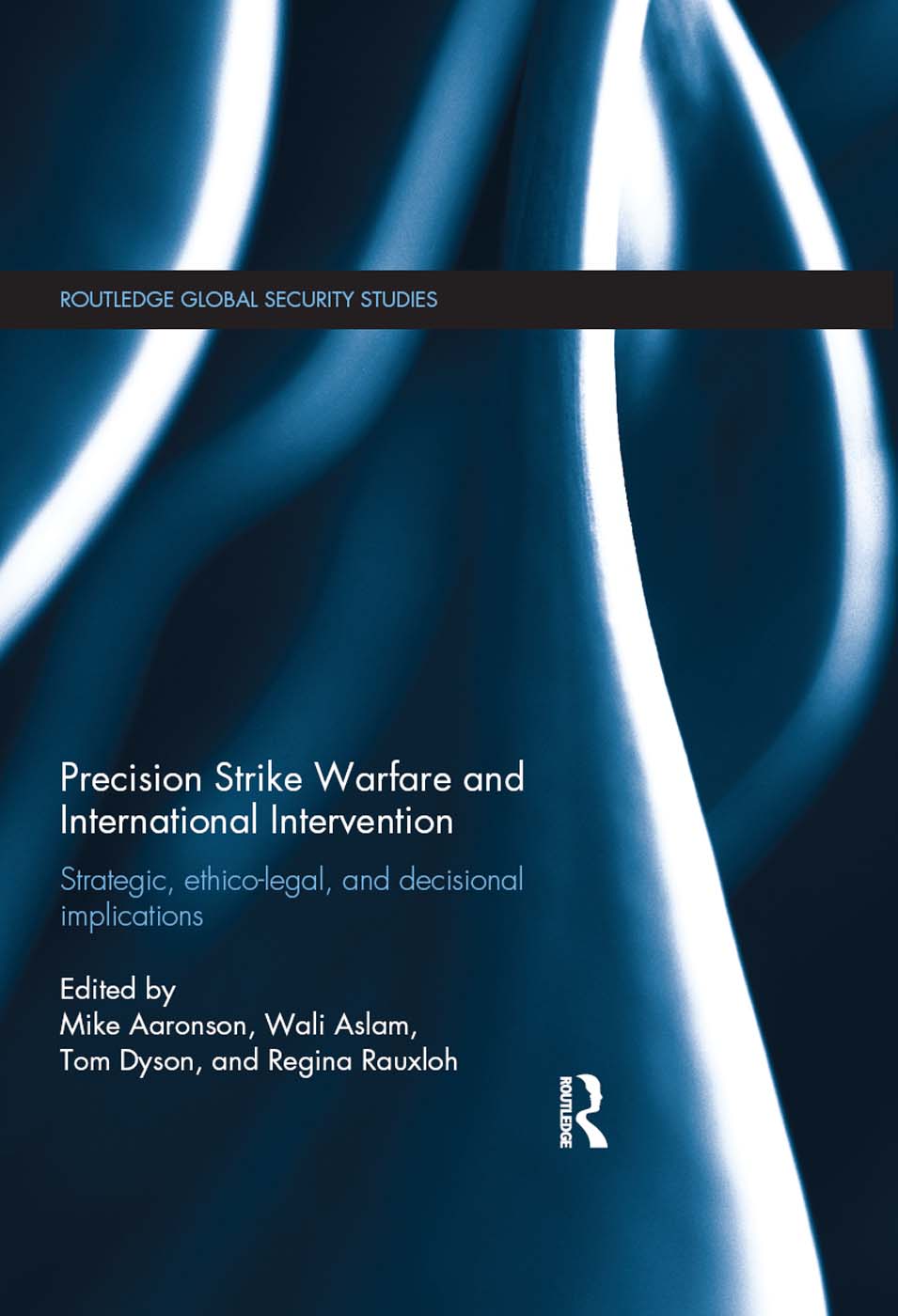 Workshop Media
Please see the accompanying videos below for more information on this event.