23rd May 2023 | 16:00 - 18:00
Workshop on Law and Philosophy in the Late Roman Republic
This event is hosted by Surrey's School of Law. 
The workshop will be chaired by Francesco Giglio (Surrey). The author, IAS Fellow Dr René Brouwer,  will introduce the book, Kenneth Ehrenberg (Surrey) will comment.
Book abstract:
The middle of the second until the middle of the first century BCE is one of the most creative periods in the history of human thought, and an important part of this was the interaction between Roman jurists and Hellenistic philosophers. In this highly original book, René Brouwer shows how jurists transformed the study of law into a science with the help of philosophical methods and concepts, such as division, rules and persons, and also how philosophers came to share the jurists' preoccupations with cases and private property. The relevance of this cross-fertilization for present-day law and philosophy cannot be overestimated: in law, its legacy includes the academic study of law and the Western models of dispute resolution, while in philosophy, the method of casuistry and the concept of just property.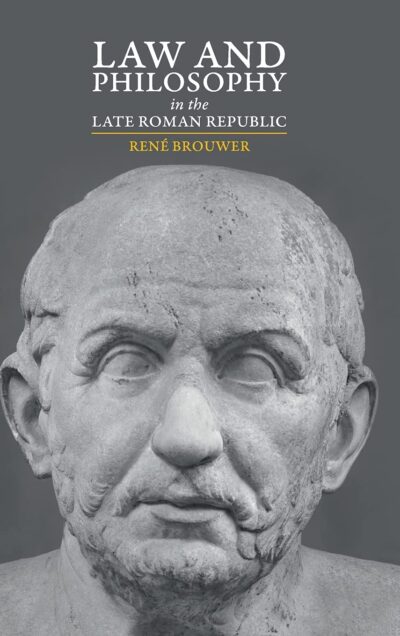 All welcome. If you are unable to join the event in person, please do attend via Zoom 
The workshop will take place in the Law Library, School of Law, on the 5th Floor of the AB (Frank Whittle) Building.
Sorry, this event is not currently accepting abstracts.